IITM understands well the fundamental importance of a library in promoting lifelong learning and improving the knowledge, skills and competence of its students. The Institute has a Library and information centre of exceptional quality and strives to improve the high standards of the facility. Connecting both students and faculty with global resources of knowledge, the Library continues to adapt to challenging new demands and provides a professional and conducive learning atmosphere for the empowerment of its users.
The IITM Library contributes to the fulfillment of the Institute mission by: Selecting, acquiring, organizing, maintaining and making accessible a collection of printed and non-printed, primary and secondary materials which will support the educational programmes of both students and faculty.
Responding to the varying needs of the academic community by involving faculty, students, and administration in the development and periodic assessment of library services and resources.
Providing library users with point-of-use instruction, personal assistance, and other reference services.
Providing an environment conducive to the optimum use of library materials and an appropriate schedule of hours of service and professional assistance.
Enhancing the library's resources and services through cooperative relationships with other libraries and agencies.
The library is replete with documents, volumes of books, CDs, Video Cassettes and Audio Cassettes.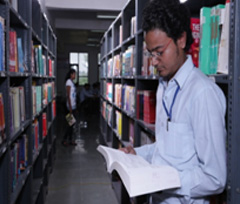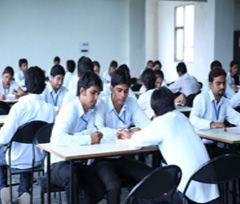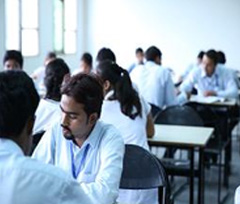 Book Bank
In addition to a well maintained library, the college has a rich Book- Bank exclusively for students. Under this novel project called Book- Bank, every student deposits Rs.1200 for year and gets maximum six books per semester for exhaustive personal use. The books are to be returned at the end of the semester and a fresh set of books are issued at the commencement of a new semester.
Student's Book Club: A Brief
The Students Book Club is a rare achievement of the institute. It is an autonomously run club exclusively for students. Set up with an initial grant from the trustees, it has a large and eclectic collection of English books to enhance students' prowess in the English language, all-round intellectual growth, and reading pleasure. The collection includes fiction (action thrillers, detective fiction, fantasy, literary classics, mystery, romance, science fiction, wit and humour, etc. and non-fiction/general-interest books (cricket, ecology, mysticism and religion, nation-building, popular science, puzzles, toy-making, wildlife, world history, etc.) by world-famous Indian and foreign writers. Mr. Rohit David help and monitor the selection of books for the club and the procedures & records of the club.