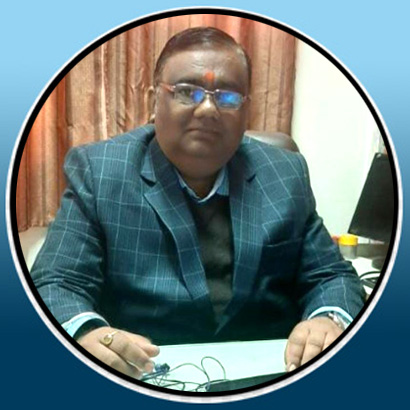 Director's Message
I welcome you to Indus Institute of Technology & Management to gather expert guidance of our faculty members, well equipped labs & workshops along with a fusion of industry exposure through internships and training, which enhance the skills of the budding professionals of tomorrow to suit the requirements of the industry and paves way for a wealth of employment opportunities after studying at our institute. And thus, to be equipped with value based quality education to combat the dynamic global standards. We strongly belief, it is the fundamental responsibility of the Institutions to impart holistic educational development to meet the rapid changes and challenges of the industry. The proactive efforts of the training and placement department has not only helped to position our students in reputed organizations, research and education institutions but also motivated them for higher education.
We belief in quality as :
Best standards and practices of good governance, shall be put in place to bring in transparency of operations and improve credibility at all levels.
Industry-ready professionals to be developed through Interactive Teaching-Learning Process, Corporate exposure and project work.
In this era of globalization, where modernization & innovation are the orders of the day, there could be no more relevance than choosing a career in the field of Engineering. It is true, knowledge is the real power and you must apply your power judiciously for the betterment of our society and to fulfill India's vision. Vast avenues and immense opportunities with such green campus, pollution free environment, state-of-the-art infrastructure, highly qualified, dedicated and caring faculty members and invaluable wisdom and guidance of our management have together acted as vital ingredients in the making your career per excellence.
I wish you all rewarding careers and success in all walks of life.
Dr. Nirbhay Singh Parmar, Director
Indus Institute of Technology and Management